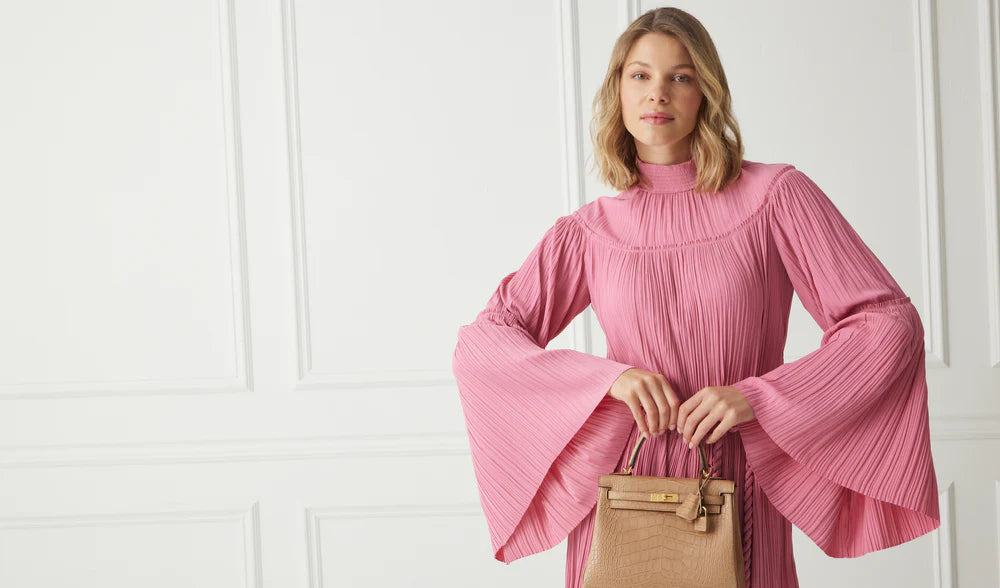 FASHION AND CO
WE CARE ABOUT THE PLANET
Honouring heritage brands and extending the lifecycle of luxury items.
Fashion & Co Respectfully preserves the legacy of heritage brands and provides more sustainable methods for enjoying luxury items.
At our company, it is our mission to preserve the iconic designs of heritage brands and ensure their long-lasting quality. We are proud to uphold the history behind classic logos and strive to keep them alive for future generations. Our commitment lies in honourable storytelling, always.
we pride ourselves on providing customers with high quality luxury items, promoting sustainable experiences along the way. We are committed to conservation measures and hope to preserve heritage brands for all to enjoy. Our company commits itself to being both eco-friendly and stylish, for our customers to have memorable experiences.
We are determined to use more sustainable practices and have committed to the Fashion Industry Charter for Climate Action. The charter has been developed to combat global warming and help the textile, clothing and fashion industry achieve net-zero greenhouse gas emissions by 2030. If you'd like to learn more about it, check out its mission statement here.
A SUSTAINABLE LUXURY COMPANY
Our company is always striving to create sustainably, which is why we've just introduced a new leasing service. You can rent some of our most beloved products for an amazing rate. We want to support the circular economy and encourage customers to take advantage of this option! To make it even more appealing, you can purchase any rented items at a lower cost than buying them brand new!